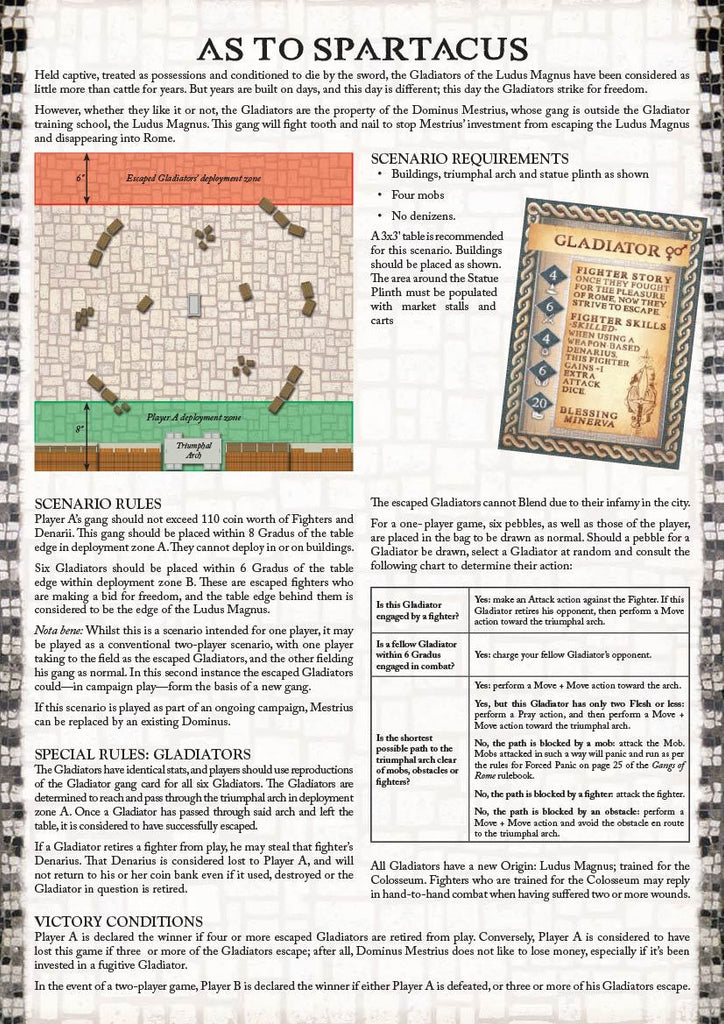 Scenario 5 - As to Spartacus
$0.00
Held captive, treated as possessions and conditioned to die by the sword, the Gladiators of the Ludus Magnus have been considered as little more than cattle for years. But years are built on days, and this day is different; this day the Gladiators strike for freedom.
However, whether they like it or not, the Gladiators are the property of the Dominus Mestrius, whose gang is outside the Gladiator training school, the Ludus Magnus. This gang will fight tooth and nail to stop Mestrius' investment from escaping the Ludus Magnus and disappearing into Rome.
This scenario has been designed so you can either solo play or against an opponent, ideal for testing out the rules if you are new to the game.
This is a FREE scenario for you to download and play - please let us know how you found it in the Gangs of Rome Facebook Group.