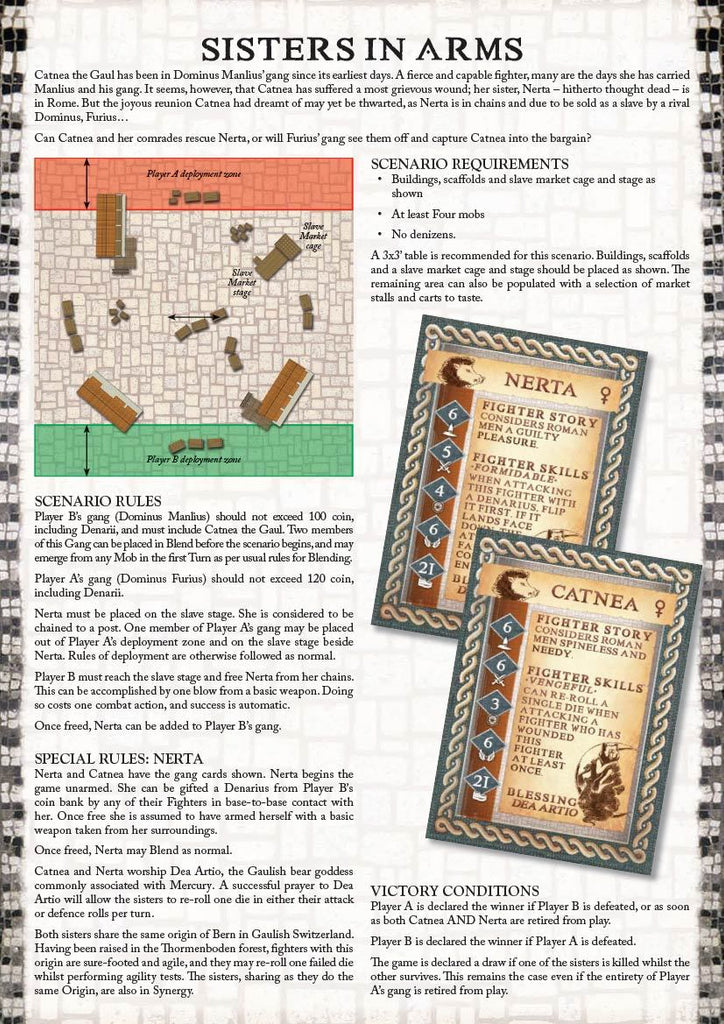 Scenario 4 - Sisters in Arms
$0.00
Catnea the Gaul has been in Dominus Manlius' gang since its earliest days. A fierce and capable fighter, many are the days she has carried Manlius and his gang. It seems, however, that Catnea has suffered a most grievous wound; her sister, Nerta – hitherto thought dead – is in Rome. But the joyous reunion Catnea had dreamt of may yet be thwarted, as Nerta is in chains and due to be sold as a slave by a rival Dominus, Furius...
Can Catnea and her comrades rescue Nerta, or will Furius' gang see them off and capture Catnea into the bargain?
This is a FREE scenario for you to download and play - please let us know how you found it in the Gangs of Rome Facebook Group.