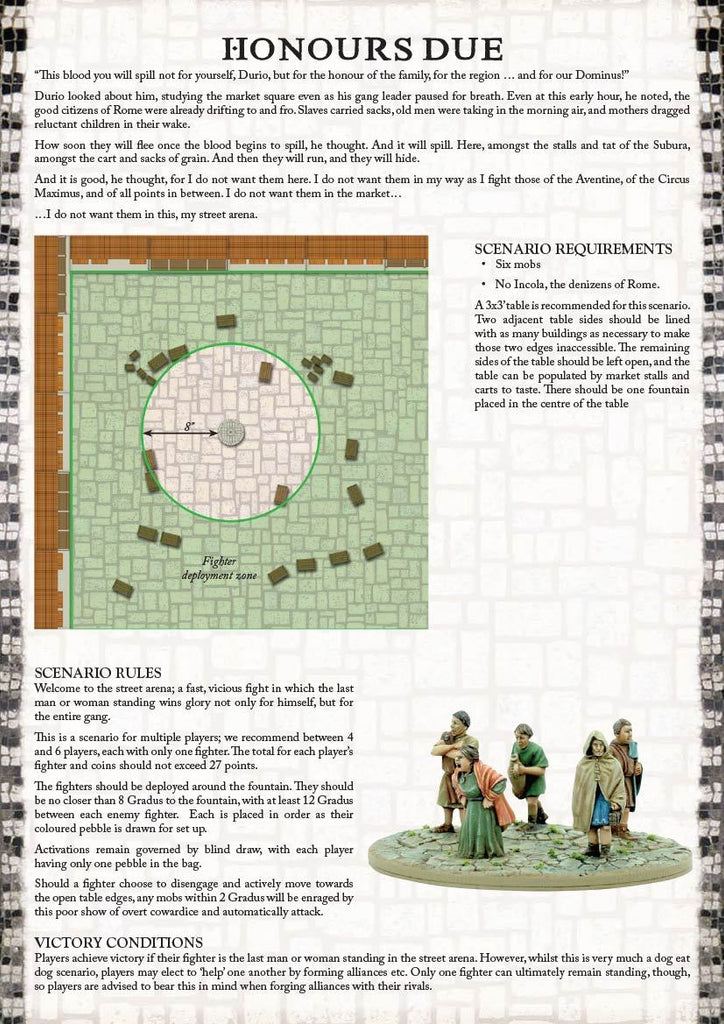 Scenario 2 - Honours Due
$0.00
"This blood you will spill not for yourself, Durio, but for the honour of the family, for the region ... and for our Dominus!"
Durio looked about him, studying the market square even as his gang leader paused for breath. Even at this early hour, he noted, the good citizens of Rome were already drifting to and fro. Slaves carried sacks, old men were taking in the morning air, and mothers dragged reluctant children in their wake.
How soon they will flee once the blood begins to spill, he thought. And it will spill. Here, amongst the stalls and tat of the Subura, amongst the cart and sacks of grain. And then they will run, and they will hide.
And it is good, he thought, for I do not want them here. I do not want them in my way as I fight those of the Aventine, of the Circus Maximus, and of all points in between. I do not want them in the market...
...I do not want them in this, my street arena.
This is a FREE scenario for you to download and play - please let us know how you found it in the Gangs of Rome Facebook Group.