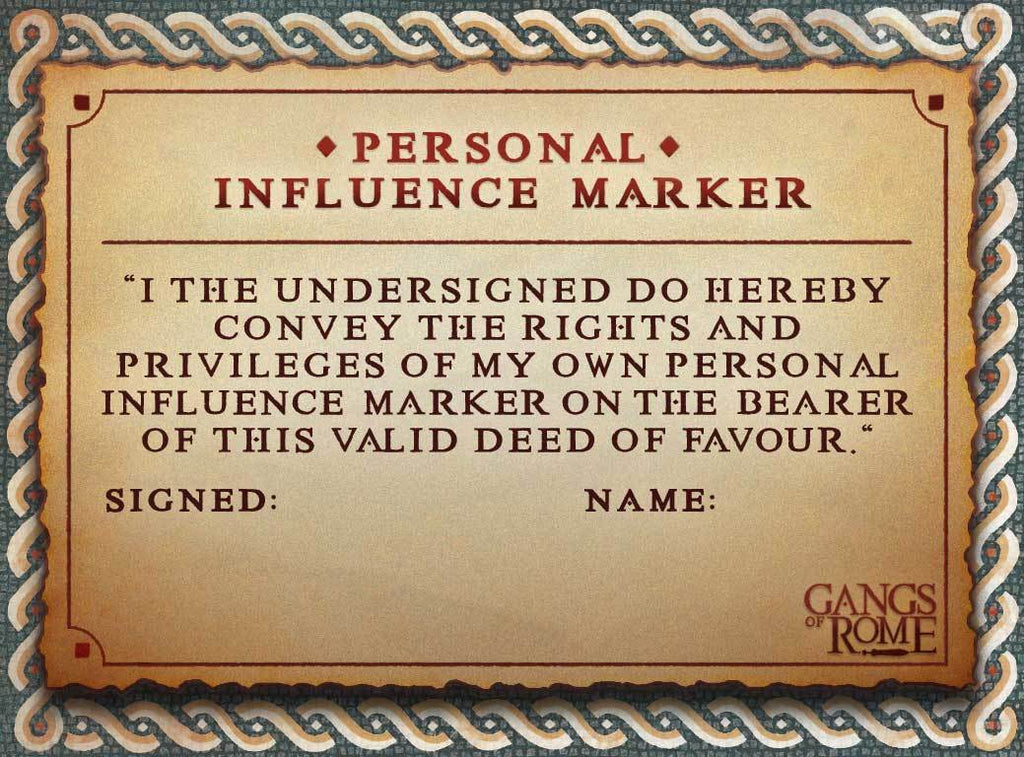 Personal Influence Marker (PIM)
$0.00
Gangs of Rome Personal Influence Markers (or PIMs) are an I.O.U. you can win from a specific player. A PIM grants you a boon or favours the next time you face that player!
When using a PIM you must make sure you are clear on the choice of favour you have selected and that it is compatible with the Scenario you are playing. Calling in a marker to control a Mob Base is a waste if there are no mobs used in your current Scenario! You will need to choose from the list of available game favours wisely.
This has been provided for you to download and use in your game.