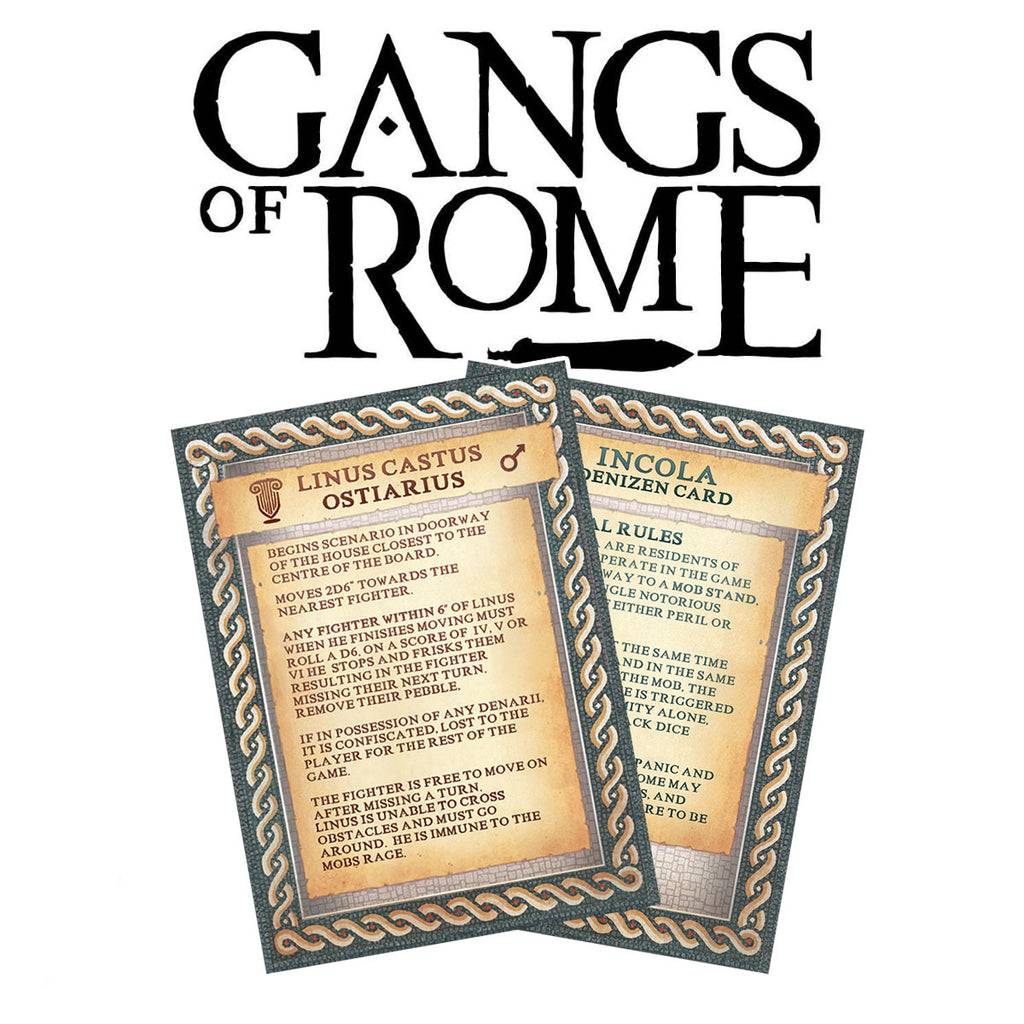 Linus Castus - Ostiarius, Incola card (PDF)
$0.00
The Romans had a doorkeeper, otherwise known as an 'Ostiarius' whose role was to guard the door and if necessary, eject unwanted people from the house he guarded. These bouncers were counted as part of a semi-legal underworld, amongst other 'shady' characters such as gamblers and pimps and would also guard their local areas with gusto.

Linus Castus is the Ositarius you hire to tell citizens "you're not coming in!".
Linus Castus's incola card has been provided for you to download and use in your game.