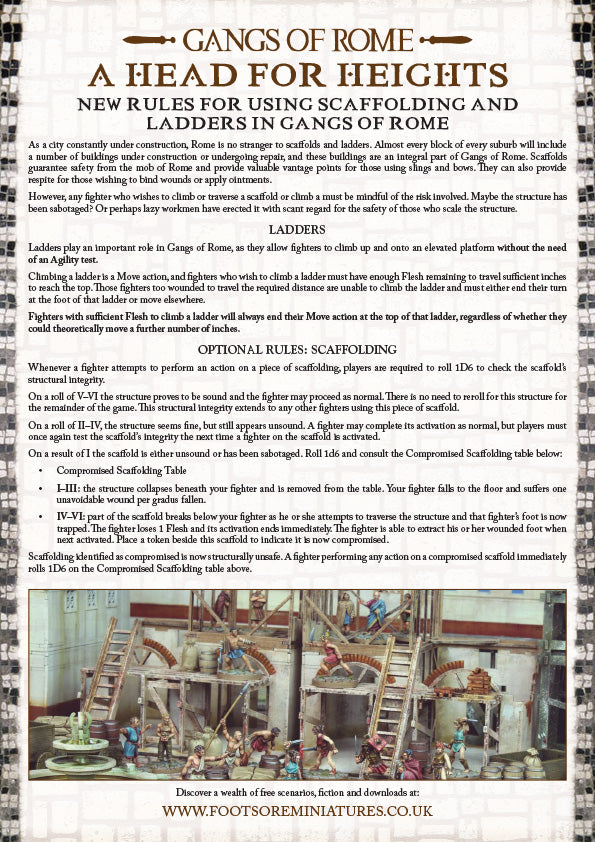 Gangs of Rome Scaffolding Rules
$0.00
As a city constantly under construction, Rome is no stranger to scaffolds and ladders. However, any fighter who wishes to climb or traverse a scaffold or climb a must be mindful of the risk involved. Maybe the structure has been sabotaged? Or perhaps lazy workmen have erected it with scant regard for the safety of those who scale the structure... 
This download includes new and optional rules for playing ladders and scaffold in Gangs of Rome.
This PDF is free for you to download and play. Please let us know whether not you enjoyed then on the Gangs of Rome Facebook Group.