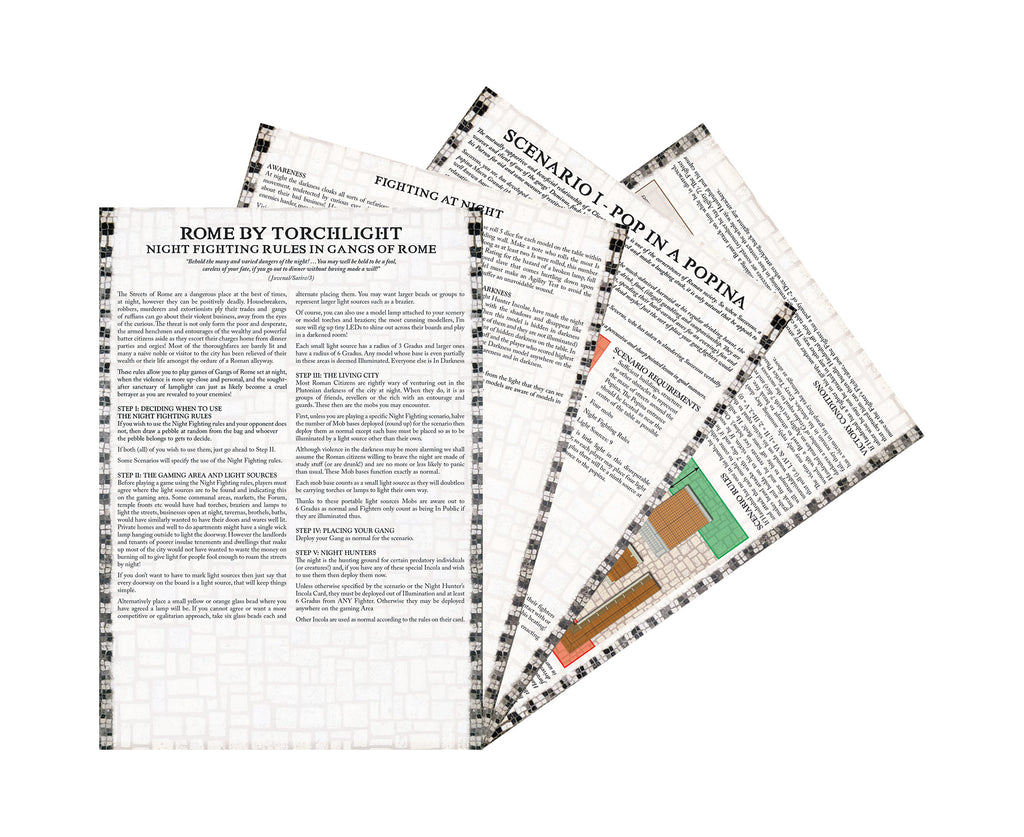 Gangs of Rome Night Fighting Rules
$0.00
Rome is a dangerous place, even more so at night. With darkness comes anonymity, and with anonymity comes the power to kill and steal without fear of recognition or revenge.
This download includes rules for playing Gangs of Rome under night time conditions. It also includes two exclusive scenarios AND the rules for a brand new Incola, Hasdrubal the Cannibal.
This PDF is free for you to download and play. Please let us know how you found it in the Gangs of Rome Facebook Group.